Wood Floors for Handball
Sprung Floors for Indoor Handball courts
When choosing the best floor for an indoor handball court you need a floor that allows players to perform at their best, it has to be safe, easy to maintain and long lasting.
Handball players ask a lot from the floor. They must be able to trust it to have the right level of slip resistance so they have complete control as they move fast around the court.
Safety is important too. An indoor sprung handball wood floor must be shock absorbing to protect the players from impact injuries and falls. The right level of shock absorption enables players to perform at their best.
Handball is a fast game therefore the floor must have a uniform colour so the court lines can easily be seen. Junckers 22mm solid hardwood sports floors are ideal; they are available in a choice of grades, selected for uniformity of colour.
---
Wooden handball court floors
Junckers offers a range of solid hardwood indoor handball floor systems, recommended for all levels of play, from grass roots to elite level.
THE IDEAL FLOOR BOARDS
Junckers SylaSport and Sylvaket floorboards used in combination with one of Junckers tested and approved sprung batten systems provides the perfect handball playing surface.
SylvaSport and Sylvaket solid beech floors are the ideal choice, selected for their uniformity of colour, superior strength, durability and longevity.
Technical performance
Indoor handball will usually be played on a floor that complies with EN 14904 for multi purpose sports floors.
The standard measures shock absorption, surface friction and visual characteristics, along with vertical deformation and ball bounce.
Junckers has a wide range of area elastic floor systems that comply with EN 14904 categories A3 and A4.
The ideal sports floor system
In order to provide the best indoor handball surface Junckers offers a range of resilient floor systems to suit different construction heights and types of subfloor, all providing a high quality sprung floor.
RESTRICTED FLOOR HEIGHT
For refurbishments with restricted floor height the Junckers Clip system provides a sprung overlay floor.
Junckers BluBat and UnoBat 45 floors are foam backed batten systems that offer simple construction with a high level of performance.
UNEVEN SUBFLOORS
If the designer wishes to omit the screed the UnoBat 62+ levelling systems are easy to install on uneven subfloors such concrete slabs.
Also for uneven subfloors, Junckers DuoBat 120+ system is a levelling system which offers an elite performance level.
PORTABLE HANDBALL COURT FLOORS
Junckers Portable Floors are the most versatile floors in the range.
If you need the performance of a high quality sports floor with the versatility of a portable system Junckers Portable A3, Arena Master and Pro Complete 44 portable floor systems will deliver this, and still with the beauty of solid hardwood.
Easy Cleaning and Maintenance of your Handball Floor
Resin removal is one of the main maintenance issues with handball floors. Junckers SylvaDissolver is an effective and easy to use resin remover, formulated especially for use with Junckers lacquered sports floors. It can be applied by hand or used in a cleaning machine for fast results.
Day to day maintenance is fast and simple using Junckers purpose made cleaning products. Longer term the floor can be cleaned and resealed to keep the wood protected. But the greatest strengths of a solid hardwood floor are its life span and low life cycle costs. A Junckers floor can be fully refurbished between eight and ten times by sanding and resealing. This gives the floor its unmatched longevity and makes it one of the best environmental choices.
Solid Hardwood Handball Flooring - The Best Choice for the Environment
All Junckers solid hardwood is from certified and sustainable sources. Solid hardwood is carbon neutral, is easily recycled and has low embodied energy. The long life span of a Junckers floor means that its impact upon the environment is significantly less than shorter lived materials.
Many types of point and combi- elastic floors are made from vinyl (PVC) or polyurethane. These materials cannot be recycled at the end of their lives and more designers now ask if they should be used when an environmentally sound natural alternative is readily available. Worn out synthetic floors are usually sent to landfill as they cannot be recycled. Their life span is only about one quarter of the life of a solid hardwood floor therefore for every single hardwood floor that is manufactured, four synthetic floors will be made and disposed of- consuming four times as much energy and materials and increasing landfill.
Junckers uses only hardwood from properly managed forests, and from sources that are certified by FSC®, PEFC™ or SFI. Junckers hardwood is fully sustainable and carbon neutral, it is very easy to recycle at the end of its 60 year plus life span. Read more about Junckers and sustainability here.
Pre-Finished Surface
Junckers solid hardwood floor systems are ready to use as soon as they are installed as they are factory-lacquered. This makes them fast to install and cost-effective, and the installer and builder can progress quickly with the project. For the client there will be no delays and the court will be ready for use when planned. A solid hardwood floor offers unbeatable life cycle costs and the initial cost will be less that a similar synthetic floor finish, with all the low carbon and environmental benefits that solid hardwood brings.
CHOOSE THE RIGHT SPORTS FLOOR SYSTEM FOR HANDBALL
A selected range of Junckers Sports floor solutions are accredited by IHF.
Read more about the Handball rules and regulation on the official webpage of IHF www.ihf.info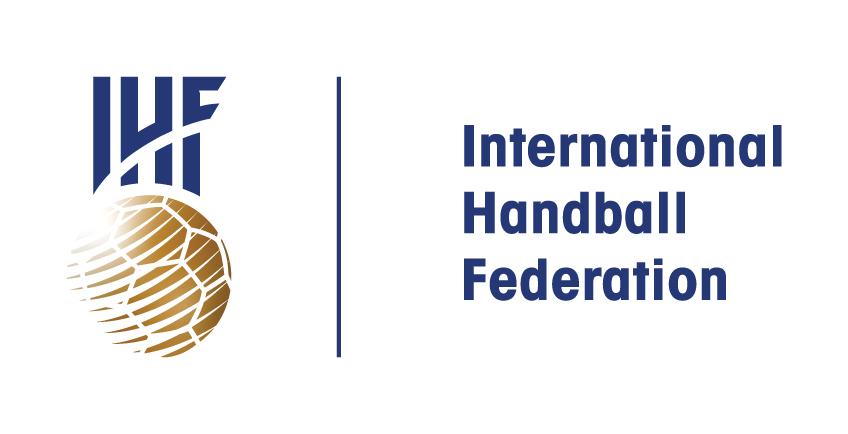 Let's communicate
I understand that by filling out this form, I agree to receive e-mail messages from Junckers and can unsubscribe at any time. I accept Junckers privacy policy.